Ralserhof – Farm holidays
in Vipiteno/Alta Val d'Isarco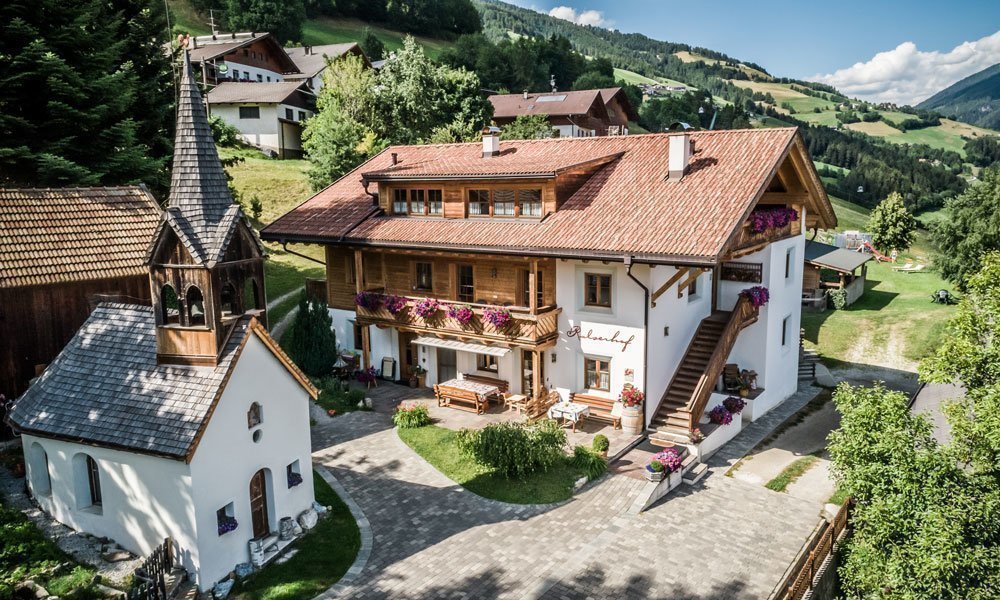 The Ralserhof is a traditional South Tyrolean farm, which due its feature is referred to as a closed mountain farm. We rebuilt the farm in 2004 respecting the traditional architecture. It is located at an altitude of 1,050 meters above sea level, 2.5 kilometres from the city centre of Vipiteno.
The impressive mountain scenery of the Alps with its mighty three-thousand-meter peaks forms the backdrop for your holiday on the farm Ralserhof. The farm received its name in the year 1858 from our ancestor Jacob Ralser. A prominent landmark is the small 17th century chapel next to the farmhouse. In 2004, we have rebuilt the farm according to its historical outline, and we have created four comfortable and modern holiday apartments.
Erna, Herbert, Hannes, Philipp and Andy welcome you to the Ralserhof!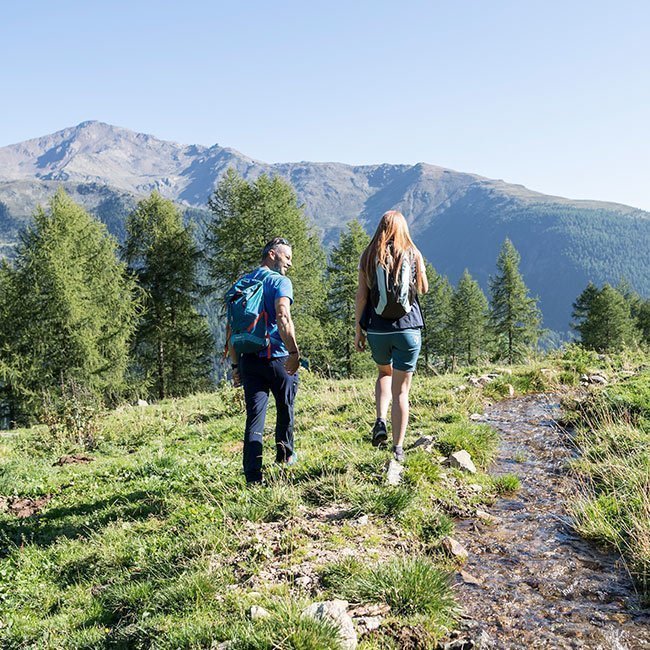 Summer holidays
The Ralserhof located only 2.5 kilometres from the medieval town of Vipiteno and is the ideal starting point for…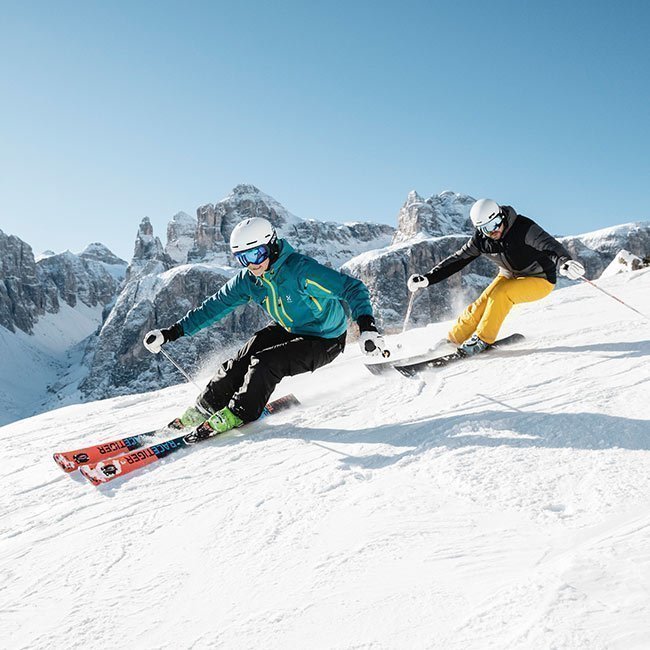 Winter & fun
The vast mountain ranges of the Alps are a paradise for hikers, climbers and nature lovers. Summit tours on the …
Holidays in typical South Tyrolean ambiance
The farm Ralserhof during your farm holiday in Vipiteno/Alta Val d'Isarco welcomes you with rural charm and a magical ambience. The livestock farm breeds mother cows. Besides the cows, also chickens, goats, cats and rabbits are at home here. Upon request, during your stay you may taste our delicious farm products, like sweet fruit spreads and dried porcini mushrooms. The farm Ralserhof has a typical South Tyrolean cottage garden and an old mill in the shed.
A playground with swings, slide and climbing rope, a barbecue area and a lawn are located outdoors. If you wish, during your holiday you may give us a hand with the hay harvest, the grape harvest or feeding the animals.

Modern and comfortable:
Holiday apartments in Vipiteno
Our four holiday apartments for 2-4 or 4-8 people are very spacious and outfitted with every comfort.
They have fully equipped eat-in kitchens, separate bedrooms and a large balcony with great views.
The modern bathrooms have underfloor heating.
Environmentally friendly
energy on the farm Ralserhof
For electricity and heating we use completely environmentally friendly technologies. The wood chip heating system uses the renewable resource wood to generate energy for heating and hot water. Our electricity since September 2010 is produced by a photovoltaic system. These eco-friendly measures make the farm Ralserhof self-sufficient concerning energy. Our own spring water comes from the Raminger Alm at Monte Cavallo.

"Simply perfect! Apartments very spacious and functional, beautiful views over Sterzing and very inviting, surrounded by nature environment. Planke family to say little amazing with…"
Paolo Passuello via Google Reviews
"We made a spontaneous stop there on our way home from Rome. We liked it so much that we even spent another night there. The rooms are new, clean and…"
Jay Jay via Google Reviews
"We, family with 14 year old daughter spent a very nice autumn vacation here. The apartment is very comfortably furnished, lots of space, cosy, great view and the host family is…"
Kerstin Herchenröther via Roter Hahn
10 reasons for the Ralserhof
Varied holidays in Alta Val d'Isarco
The Alta Val d'Isarco and the adjacent valleys welcome you with a variety of attractive destinations and recreational sports activities. Only a few minutes' walk from the farm Ralserhof – located at Monte Cavallo – there is one of the longest and most beautiful toboggan runs in Italy and in the Alps.
The medieval city centre of Vipiteno is considered one of the 50 most beautiful cities in Italy. In Val Ridanna the mining museum Monteneve/Ridanna welcomes you to a visit and the Castle Wolfsthurn is a beautifully situated hiking destination. In addition, an extensive network of hiking paths and mountain bike trails invites you to spend time in the clear mountain air.